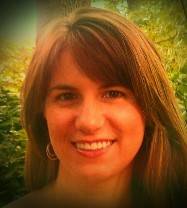 Audra is a gifted and passionate instructor & facilitator of Energy Medicine, with extensive understanding in energy psychology. Through frequency and sound, she assists individuals in eradicating physical ailments, including plantar fasciitis, fibromyalgia, migraines, chronic back pain, Lyme's Disease and cancer. As a life coach, she provides insights & tools needed to reprogram restrictive thought patterns, empowering clients to overcome tendencies of anxiety, addiction and powerlessness, and begin the process of "personality refinement", resulting in a more enriched & purposeful life.
Audra has been trained in numerous energy healing modalities including Reconnective Healing, Access Consciousness, Emotional Freedom Technique, Integrated Energy Therapy & Healing Touch. She is a Reiki Master Teacher, Ordained Minister, Spiritual Life Coach, Meditation Instructor, Law of Attraction Coach and Ho'oponopono Practitioner. Audra has also studied under several mystery schools and continues to be a student of shamanism and esoteric mysticism. Audra has also written two books and maintains a YouTube channel in which she discusses various personal enrichment concepts.
Audra's mission is to empower those who wish to enrich their lives and become better versions of themselves. She considers it a privilege to walk the spiritual path with another and assist each individual in connecting to their own inner truth. By learning to listen to this "quiet voice" within, one gains new perspectives and makes choices that benefit them in a deeper, more meaningful way. For Audra, it's about helping others to achieve, and maintain, a beautifully balanced life.