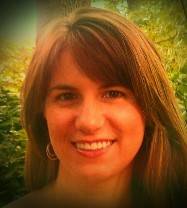 For over a decade Audra Littleton struggled with several physical and emotional challenges. Desperate to resolve these issues, she sought out modalities to support her own healing and spiritual expansion. After eradicating her poor health holistically, she founded Balanced Being Wholistic Services, Inc. as a way to share her acquired knowledge with others.
Audra is a gifted and passionate instructor & facilitator of Energy Medicine, with extensive understanding in energy psychology. She is a Practitioner of both Reconnective Healing and The Reconnection (Dr. Eric Pearl), a Reiki Master Teacher, Access Consciousness Practitioner, Integrated Energy Therapy Practitioner and a student of Healing Touch (Level III). She is also an Ordained Minister, Spiritual Life Coach, Meditation Instructor, EFT Practitioner, Law of Attraction Coach and Ho'oponopono Practitioner.
Audra's mission is to inspire and empower all those she supports. She considers it a privilege to walk the spiritual path with another, helping them to notice the signposts, discover new perspectives and make choices that will benefit them in a deeper, more meaningful way. For her, it's about educating individuals on mastering their own life.